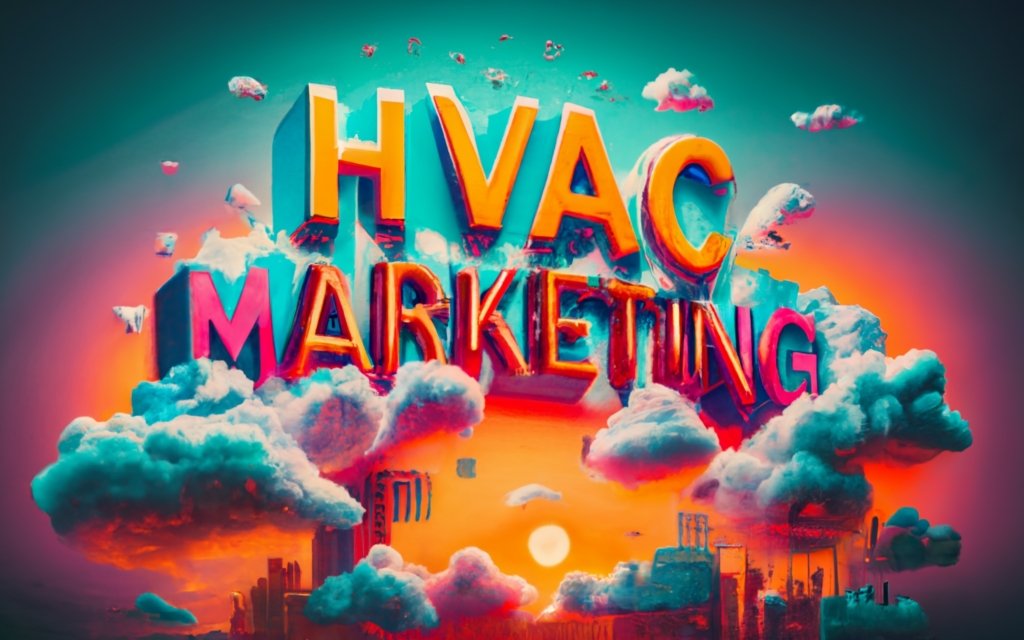 The Complete Guide to HVAC Marketing
Welcome to the ultimate guide for HVAC marketing! In a world where digital presence is more important than ever, it's crucial for HVAC businesses to have a robust marketing strategy. This guide will walk you through the steps to create a comprehensive marketing plan that will not only boost your brand but also drive sales. Let's dive in!
Create Your HVAC Brand
Before you can start marketing your HVAC services, you need to establish a strong brand identity. This is the foundation upon which all your marketing efforts will be built.
Design Your Logo and Business Cards
A logo is more than just a pretty design; it's the face of your company. Invest in a professional logo that reflects the essence of your HVAC business. Once you have a logo, make sure to incorporate it into your business cards. These cards are not just pieces of paper but mini billboards that leave a lasting impression.
Pro Tip: Check out our blog on How to Design a Logo That Stands Out for some creative insights.
Build Relationships with Other Businesses in the Area
Networking is a powerful tool in any business, and the HVAC industry is no exception. Partner with local businesses to offer special deals or services. This not only expands your customer base but also strengthens your brand's local presence. This also would be a great time to hand out business cards!
Set Up Your Google My Business Profile
In today's digital age, having a Google My Business profile is as essential as having a business card. It's your business's online front door.
Collect Customer Reviews
Encourage satisfied customers to leave reviews on your Google My Business profile. Positive reviews build trust and influence potential customers to choose your services over competitors.
Share Updates on Your Profile Regularly
Keep your profile updated with the latest services, offers, and company news. This not only keeps your existing customers informed but also attracts new ones.
Build A HVAC Website
Your website is your online storefront. It's crucial to make it as user-friendly and informative as possible.
Make Sure It's Mobile Friendly
With the increasing use of smartphones, having a mobile-friendly website is no longer optional; it's a necessity. A mobile-friendly site not only improves user experience but also ranks higher in Google search results.
Optimize It For Local SEO
Local SEO is vital for any HVAC business. Use location-based keywords and meta descriptions to improve your website's visibility in local search results.
Post HVAC Blog Content For Your Customers
Blogs are a great way to provide value to your customers. Write informative articles on HVAC maintenance, tips, and latest trends. This not only positions you as an industry expert but also improves your website's SEO.
Did You Know?: Our SEO Basics Guide can help you understand how to optimize your website effectively.
Advertise On Google
Now that you've laid the groundwork with a strong brand and online presence, it's time to take your marketing to the next level with Google Ads.
Use Google's Local Services Ads
Google's Local Services Ads are a game-changer for local businesses. These ads appear at the top of Google search results and are specifically designed for local services like HVAC. They provide an excellent opportunity to showcase your business to local customers right when they're looking for your services.
Advertise On Google Maps & Search
Don't underestimate the power of appearing in Google Maps and Search. By setting up ads on these platforms, you can target customers who are actively looking for HVAC services in your area.
Quick Tip: Our blog on Google Ads vs. Facebook Ads can help you decide which platform is best for your business.
Create Your Social Media Accounts
Social media isn't just for selfies and product pics; it's a powerful marketing tool that can help you connect with your audience personally.
Use Facebook and Instagram Ads
Facebook and Instagram offer highly targeted advertising options that allow you to reach your ideal customers based on location, interests, and even behavior.
Post Regularly to Keep Your Customers Engaged
Consistency is key when it comes to social media. Regular posts not only keep your audience engaged but also improve your brand's visibility.
Use Email Marketing
Email marketing is one of the most cost-effective ways to reach your customers and keep them engaged.
Plan Your Email Marketing Campaign
Before you start sending out emails, it's crucial to have a well-thought-out campaign plan. This should include the types of emails you'll send, the target audience, and the key messages you want to convey.
Create an Email Funnel
An email funnel is a series of emails designed to guide your customers through the buyer's journey. Start with a welcome email, followed by informative content, and finally, a strong call to action.
For More Info: Read our comprehensive guide on Email Marketing Best Practices to make the most of your campaigns.
Use a Trusted HVAC Marketing Agency
Choosing to work with a trusted HVAC marketing agency can be a pivotal decision in your business growth. Here's why it's an investment worth considering:
Expertise in the HVAC Industry
A specialized HVAC marketing agency understands the nuances and challenges specific to the industry. Their expertise can help you navigate through market trends, customer behaviors, and competitive landscapes.
Read More: Our blog on Why Industry Expertise Matters in Marketing delves into the importance of specialized knowledge.
Comprehensive Marketing Solutions
From SEO and PPC to social media management and content creation, a full-service agency can offer you a range of services tailored to your specific needs. This holistic approach ensures that all aspects of your marketing are cohesive and effective.
Data-Driven Decisions
A reputable agency will use analytics and data to drive your marketing strategies. This ensures that every decision is backed by data, maximizing ROI and reducing guesswork.
Time and Resource Efficiency
Running a business is time-consuming. An agency can take the reins of your marketing efforts, allowing you to focus on other critical aspects of your business, such as operations and customer service.
Accountability and Reporting
A trusted agency will provide regular reports that detail the performance of your marketing campaigns. This level of transparency allows you to measure ROI effectively and make informed decisions.
Pro Tip: Our article on What to Expect in a Marketing Report outlines the key metrics you should be looking at.
Long-Term Partnership
A good hvac marketing agency will be invested in your long-term success, not just quick wins. This partnership approach ensures that your marketing strategies evolve with your business, keeping you ahead of the competition.
---
By partnering with a trusted HVAC marketing agency, you're not just outsourcing tasks; you're gaining a strategic partner committed to your business growth. Make this investment, and watch your HVAC business soar to new heights.
Frequently Asked Questions: HVAC Marketing
---
How do I get customers for my HVAC?
To attract customers for your HVAC business, focus on a multi-channel marketing strategy. This can include setting up a Google My Business profile, optimizing your website for local SEO, running Google Ads, and engaging with customers on social media. Customer referrals and online reviews can also be powerful tools for attracting new business.
---
How much do HVAC companies spend on marketing?
The amount HVAC companies spend on marketing can vary widely depending on the size of the business and its marketing goals. However, a common recommendation is to allocate around 5-10% of your annual revenue to marketing activities. For more targeted insights, consider consulting with a marketing agency that specializes in HVAC.
---
How do I get more sales for my HVAC business?
Increasing sales involves a combination of attracting new customers and upselling to existing ones. Effective strategies include offering seasonal promotions, bundling services, and implementing a customer referral program. Digital advertising and email marketing can also drive sales by reaching a wider audience.
---
Why is marketing important to an HVAC business?
Marketing is crucial for any HVAC business to build brand awareness, attract new customers, and retain existing ones. In a competitive market, effective marketing can differentiate your business and help you reach your target audience more effectively.
---
How do I market myself as an HVAC technician?
Personal branding can be a powerful tool for an HVAC technician. Utilize social media platforms to showcase your expertise and work. Writing blogs or creating video content that offers valuable information about HVAC maintenance and repair can establish you as an industry expert.
---
How do I grow a successful HVAC business?
Growing a successful HVAC business involves a combination of quality service and effective marketing. Regular training for your team, investment in quality equipment, and excellent customer service can set the foundation. On the marketing side, a strong online presence, customer reviews, and targeted advertising can contribute to business growth.
---
What can digital marketing do for my HVAC business?
Digital marketing can significantly boost your HVAC business by increasing online visibility, attracting more leads, and converting those leads into customers. Strategies like SEO, PPC advertising, social media marketing, and email campaigns can target potential customers more effectively than traditional marketing methods.
---
For more in-depth information, feel free to consult our comprehensive guide on HVAC marketing at Digitalreach.co. Your success is our priority.